What are Check-Ins?
Check-ins are a great way to bring more awareness towards how you're feeling. This space provides an area where you can record your mood, sleep quality, gratitude, and Daily Calm reflection.
How to access Check-Ins
From the Home screen below the Dailies, you'll find the Navigation menu. Swipe left on the Navigation menu until you see Check-Ins. Select Check-ins and you'll be able to select one of the many Check-In options available.
You can also review past Check-In sessions by selecting Profile in the bottom right of the Calm app. Below the Profile title, you'll see an option to select Check-Ins. Here you can review previous history and delete any history you no longer want.
Please note: Mood Check-In does not have an option to add a new Check-In from this screen. In order to add a Mood Check-In, you must follow the steps via the Navigation menu on the Home Screen.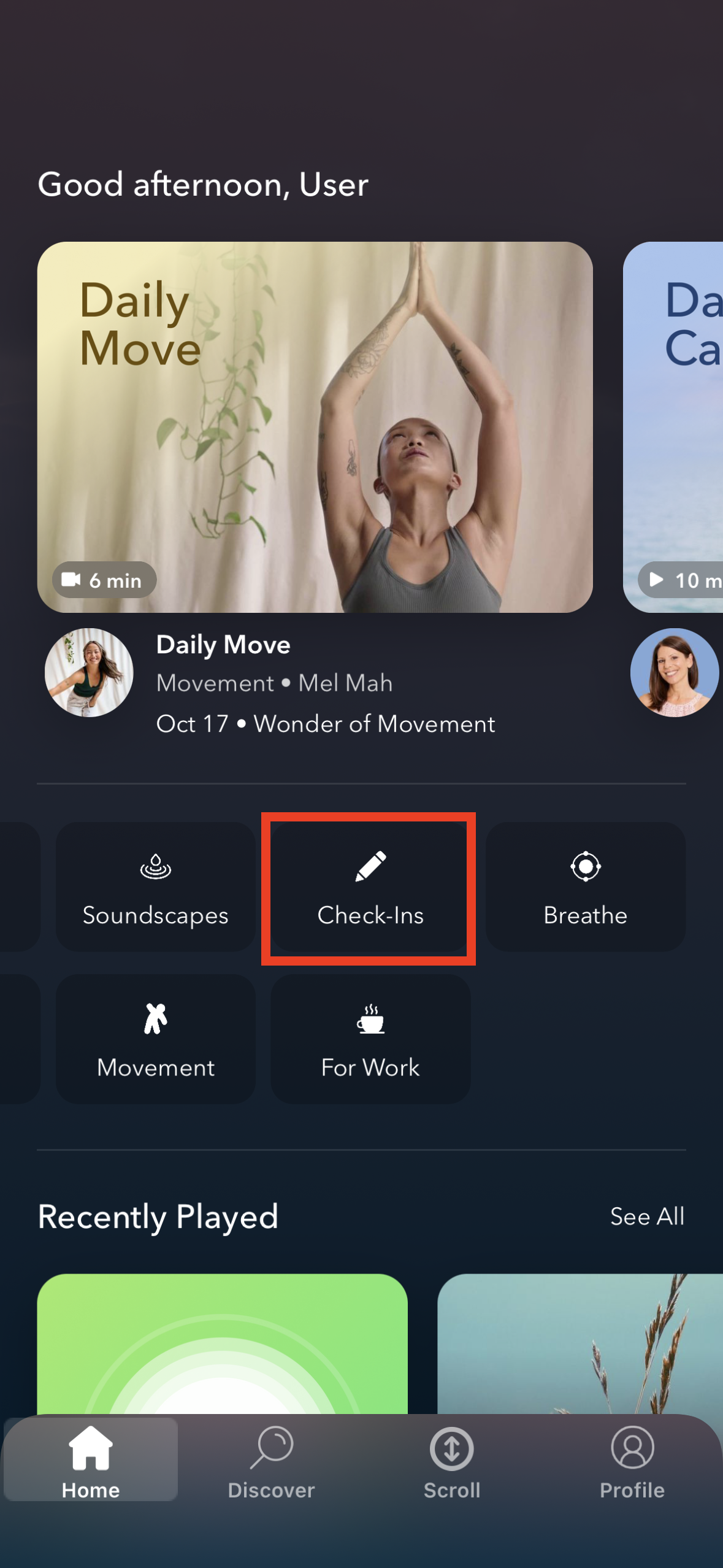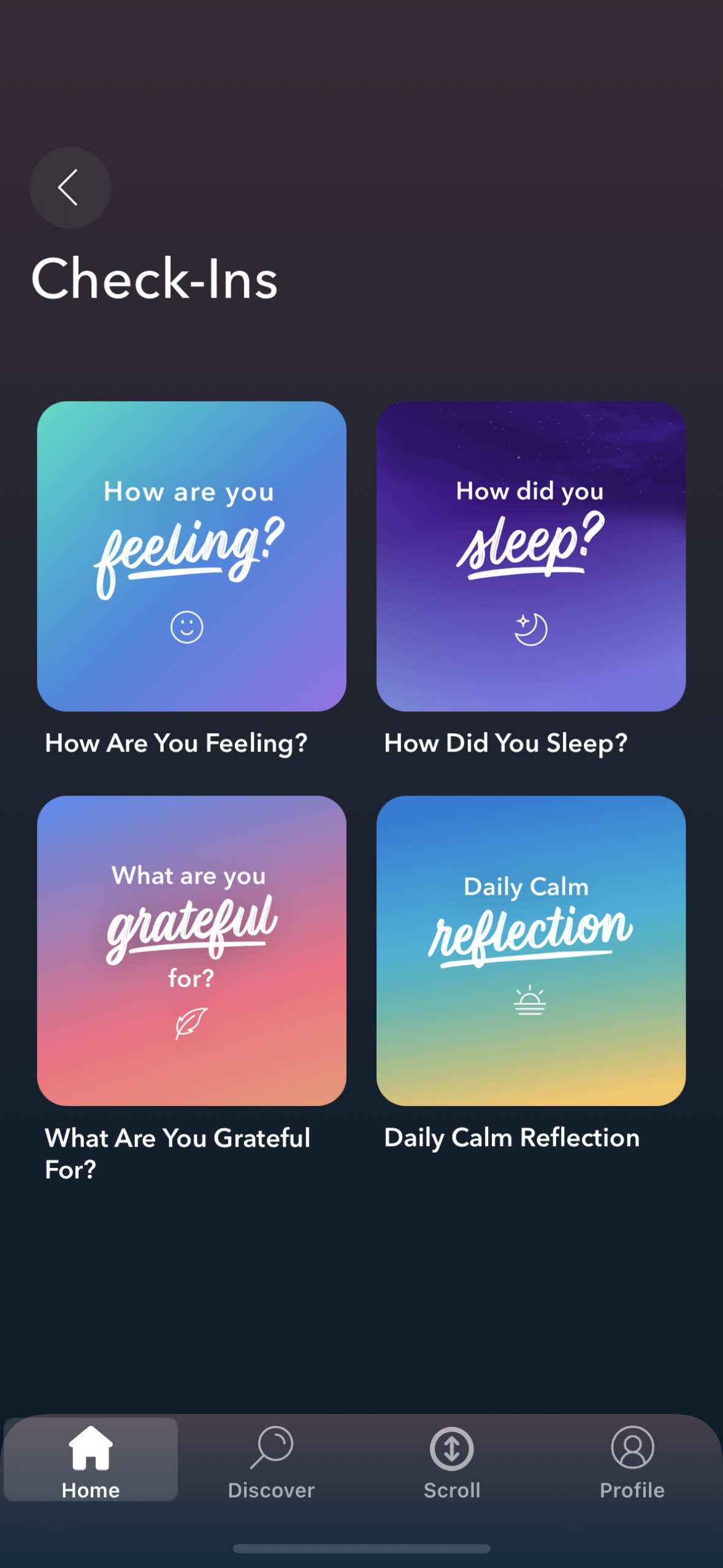 Check-In Options
Mood Check-In
How are you feeling? With a dozen moods to select from to describe how you're feeling, you're able to keep a journal of what's impacting your mood.
Bedtime
How did you sleep? Track your sleep by selecting one of many different moods that reflect your quality of sleep. You will have a section to record the amount of sleep you had. Lastly, you have the option to select from various factors that impact the quality of your sleep that night.
Gratitude
What are you grateful for? There are various prompts ranging from "What are you grateful for today" to "What inspired you today?" This space allows you to provide up to three reasons for your choice.
Mindfulness
Daily Calm Reflection. Based on the Daily Calm, you are able to reflect and answer the prompt provided from that day. This is a moment to bring awareness towards your experiences and express your thoughts.