If you would like to log a meditation session completed outside of the Calm app or if your meditation streak is currently inaccurate, you can manually add or delete a session in the History section of your profile.
Please note: Session history is currently only available in the mobile app, but we hope to add this feature to the website soon!
How to find your History:
Tap 'Profile' on your home screen
Tap 'History'
How to add a session:
To add a session to your session history, tap the 'Add Session' option above the calendar and then select the duration and date of the session you'd like to add. By selecting the date that is missing from your streak, your streak will be restored to include that day.

How to delete a session:
iOS - You can delete a session in your 'Session History' by swiping left on the session and tapping the 'Delete' icon that appears.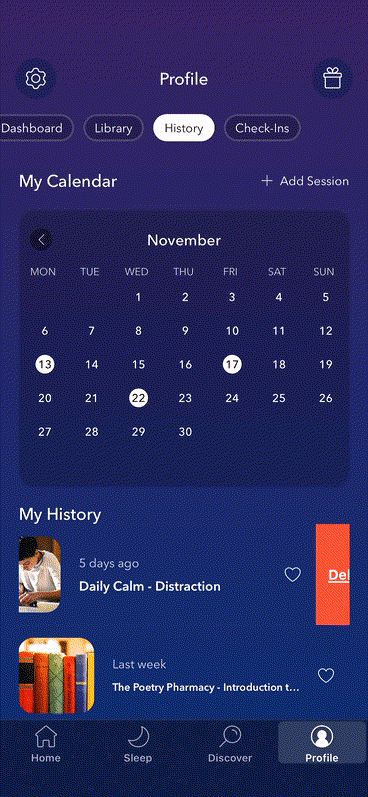 Android - Please contact our support team for assistance.