Once you have been added as a dependent, you'll receive an invite link in an email notification or directly from the employee who has been provided the Calm Business benefit. Please be sure to accept the invite by clicking on the "Accept Invite" button. Please note, that this must be done within a web browser and not the Calm app itself.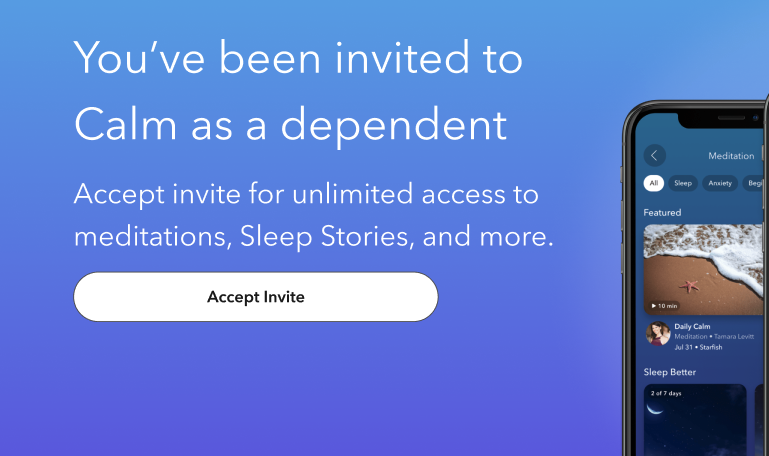 Once you accept the invite, you'll then follow the prompts to either log in to your existing Calm account, or create a new Calm account if you do not already have one.
If you already have an existing Calm Premium subscription, you must first cancel that subscription by following the steps found in the following Help Center article: How to cancel my subscription. Once your subscription is cancelled, then you will be able to redeem your access as a dependent through the Calm Business benefit.
Please visit the following Help Center article for frequently asked questions about how to redeem Calm Premium as a Dependent: Calm Premium benefit for dependents FAQ