How to Add or Remove Favorites
There are two ways you can add or remove programs from your list of Favorites.
When you start a program, you will see a heart at the bottom of the session player screen that you can tap to add or remove the session from your Favorites list.

After completing a session, you can also locate it in your 'History' and tap the heart next to it in the list to add or remove it from your Favorites. You can access your session history below the calendar on the 'History' page of your 'Profile' in the Calm app.*

Once you've tapped the heart icon to mark something as a favorite, you will see it listed in the 'Favorites' category in the Calm app.
*Please note: your session history can only be accessed in the mobile app at this time, but we hope to add this feature to the website soon!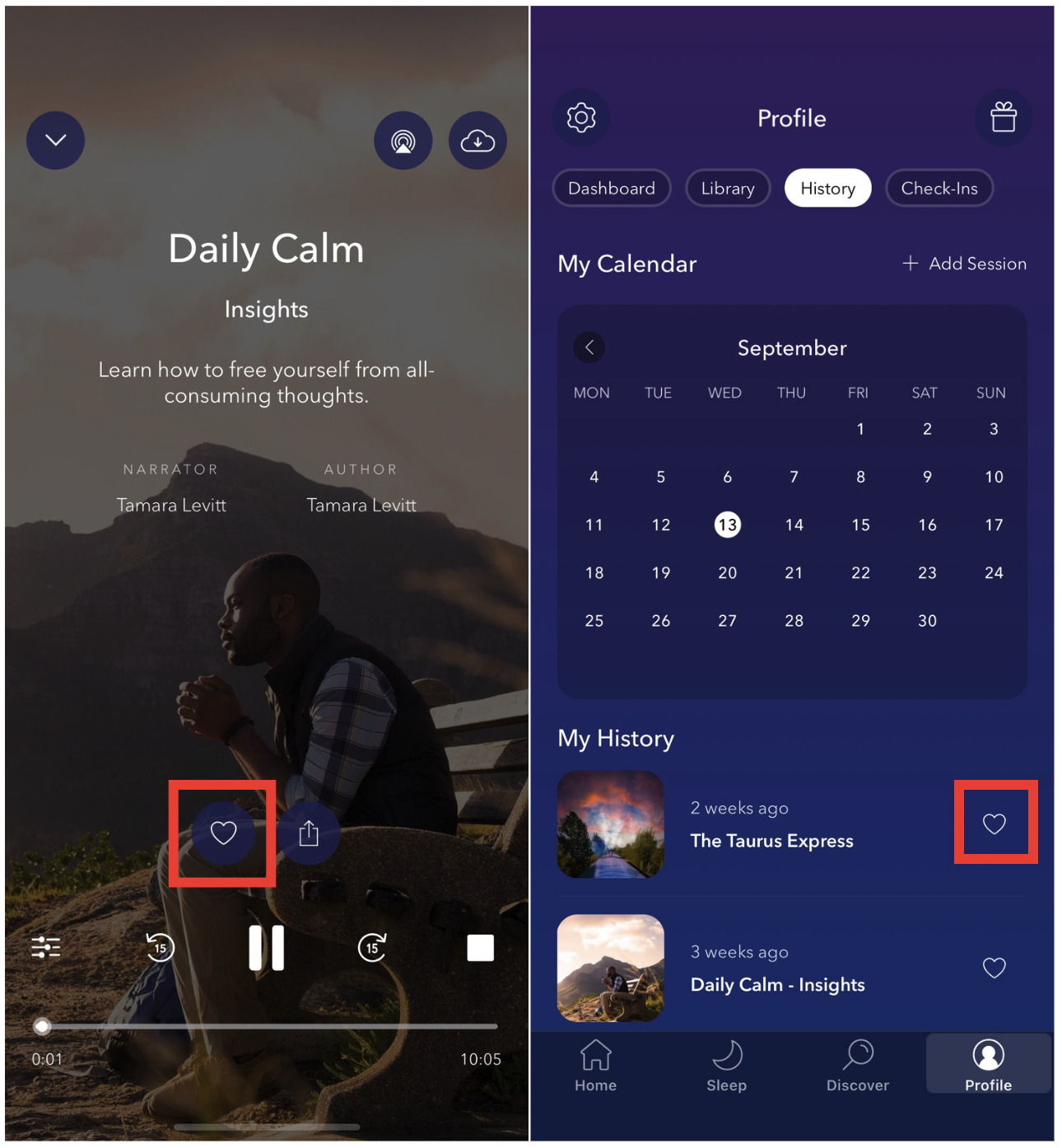 How to See All Your Favorites
Once you have favorite content, you can access them from any of your logged in devices.
Tap the Profile icon located in the lower right corner of the Calm app.

Select 'Library' located towards the top of the screen in between Dashboard and History.

The second carousel will be labeled as 'Your Favorites'. To see all your favorite content, select 'See All'. You'll be presented with all of your Favorites. There will be several categories to choose from: All, Collections, Meditations, Sleep Stories, Music, Soundscapes, Movement, Masterclass, and The Spark.