You can unsubscribe from our email list by scrolling to the bottom of a Calm email and clicking the link that says "Unsubscribe."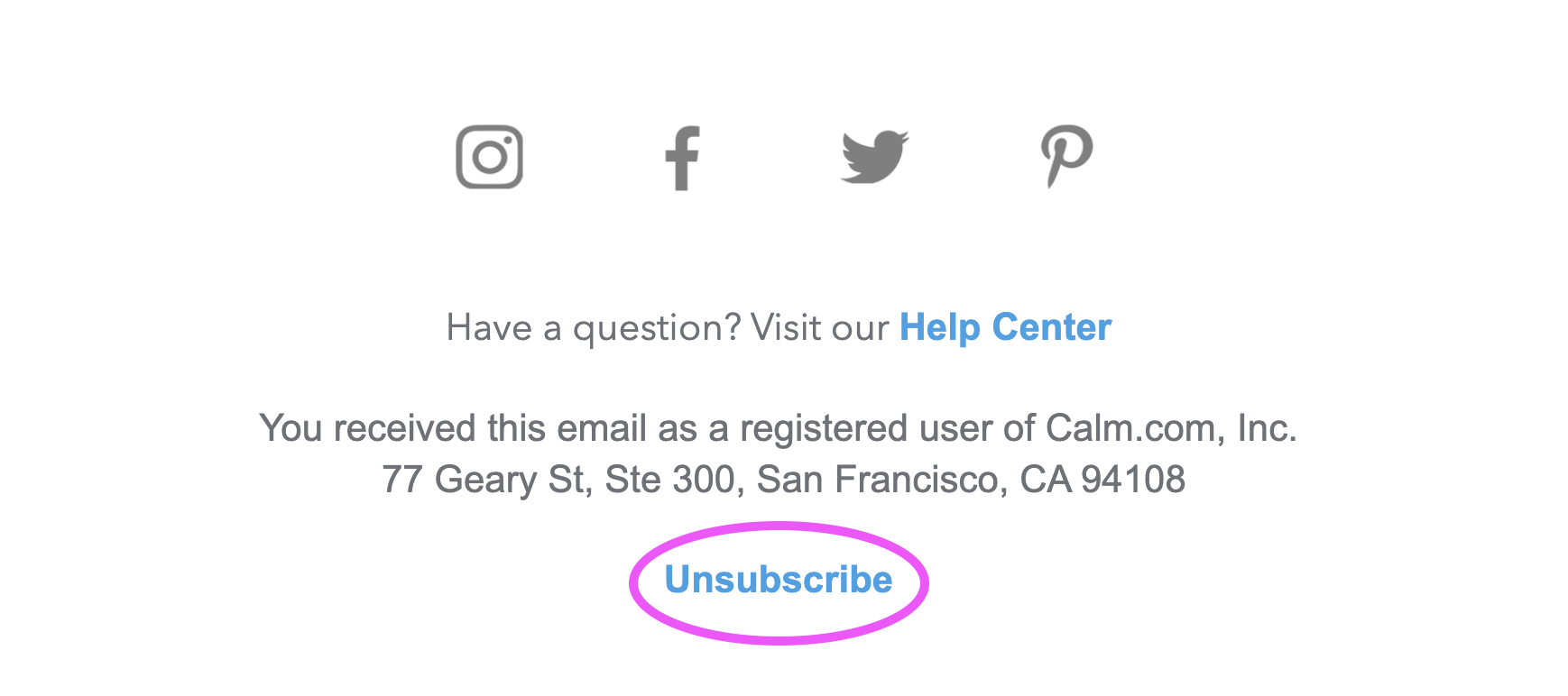 You may need to select "View entire message" in order to see the 'Unsubscribe' button.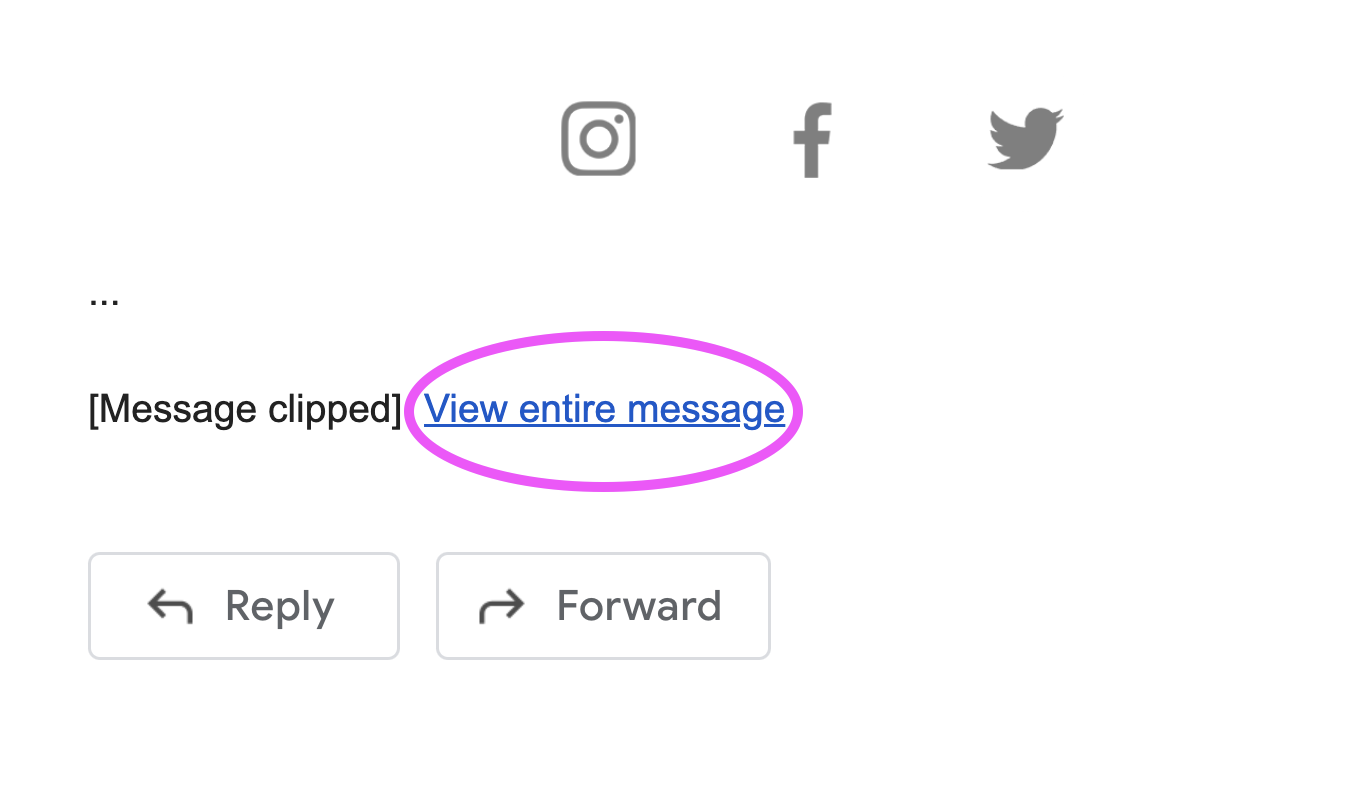 Having trouble? Send us a message and we'll unsubscribe you.
Please note: If you previously updated the email address associated with your Calm account and you're receiving Calm marketing emails to that previous email address, please contact support to unsubscribe.